Security
Always goes first. That's for sure!
Security
Thanks to certifications and security scans
More information
Data centre operations certified to ISO27001.

IT compliance / ISMS and regulatory compliance.

Environmental monitoring complies with BSI basic protection requirements and ISO27000

Multi-level firewall cluster systems

24h Unified Security Management System

Weekly security scans (on request also customer machines) with subsequent security audits
Monitoring
Proactive environmental
monitoring
More information
Proactive monitoring

Ambient monitoring (air pressure, temperature, humidity, dew point)

Fire alarm system (carbon monoxide sensors)

Motion sensors in each fire compartment

Alarm via autonomous GSM gateway (SMS to responsible technician) (Kentix)

Alerting by eMail (directly to customers on request)

Access control via fingerprint sensors and 2 key systems (expansion with RFID system planned)

Environmental monitoring complies with BSI basic protection requirements and ISO27000

Fire-retardant interior cladding in all fire compartments

Server in double-closing climatic chambers

Monitoring of all infrastructure components and all relevant parameters of the virtual machines, alerting by email (also to customers on request)

Availability tracking (internal and external) Alerts via SMS and email

Trend analysis and analysis of the remaining resources enable proactive, forward-looking replenishment of the virtual systems (vRealize Operations Manager)

Detection of anomalies in the virtual environment
Firewall
Individual firewall concepts for our customers
More information
High Performance Hardware Layer 2-7 Firewall Cluster

Virtual firewalls / customer networks / VPN site-to-site (strongswan) / intrusion prevention system (snort) with hourly blacklist update from the snort network

Firewall concept can be extended on customer request (redundancy, higher data throughput, additional features such as content filter and AV scan on the firewall, HA proxy and load balancing, etc.).
USM
Unified Security Management System
More information
Asset discovery and management

Vulnerability assessment on a weekly basis, periodic analysis of reports on request and secure audits with our IT and data protection experts.

Network Intrusion Detection System

24h Netflow-Analyse

Update of thread intelligence every 2 hours, participation in the online thread exchange (reporting anomalies via a worldwide network)
Automatic emergency power supply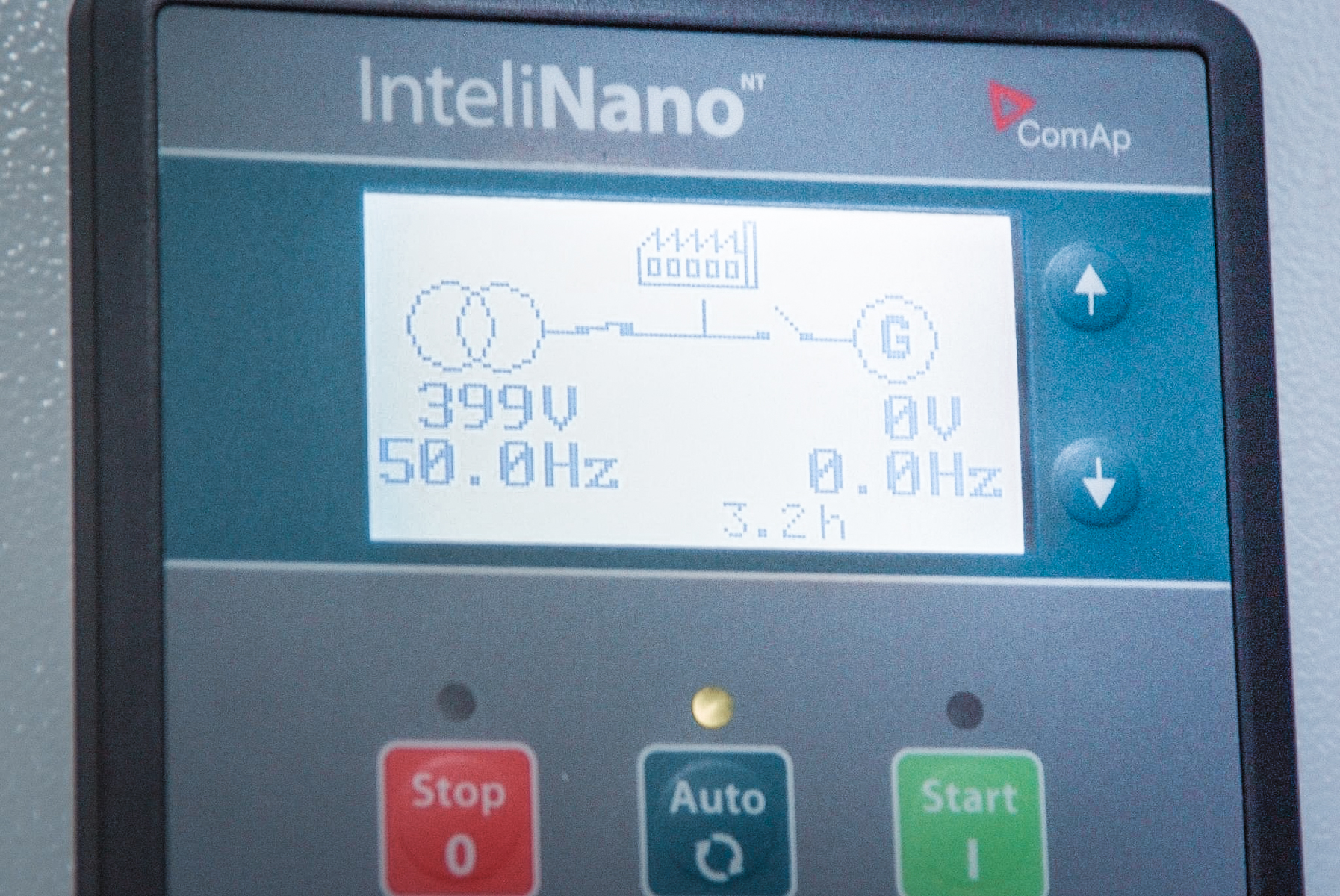 Constant monitoring - everywhere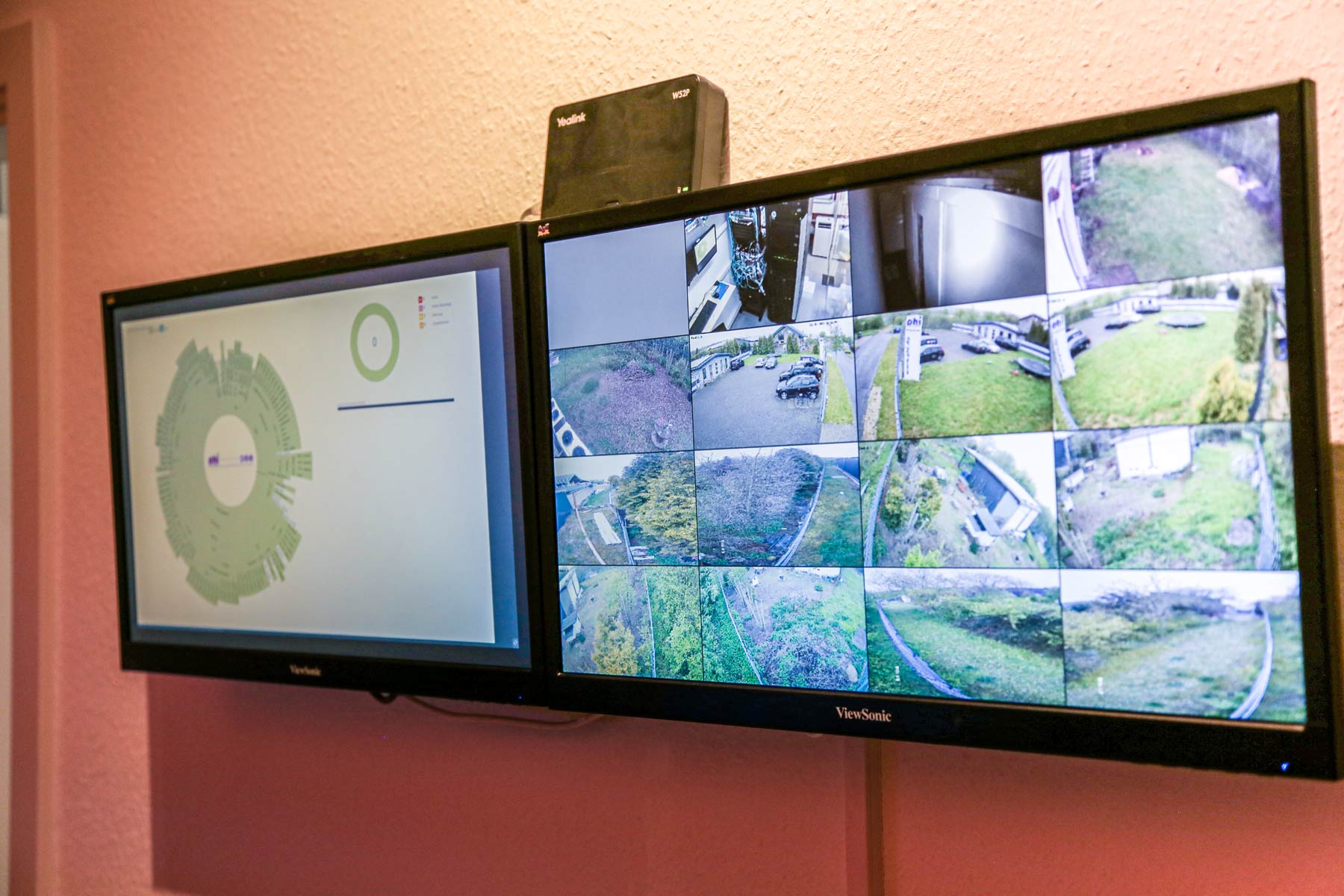 Certified Security concept
Security | The phi Data centre is ISO 27001 certified and thus complies with legal requirements.
A multi-level firewall cluster system also secures all systems against hacker attacks and other unauthorised access.
In addition, all our systems are checked by weekly security scans and further hardened in subsequent security audits. Security comes first.

Perfect implementation when outsourcing the servers to the phi data centre. Absolutely recommendable.
Very reliable service, direct help with problems, very friendly and competent team.
Immer schneller und zuverlässiger Service, besonders wenn es eilt! Immer wieder gerne.